Labels are used almost universally, from the home to schools and from retail to manufacturing of products and big industry, people and businesses around the world make use of self-adhesive labels every day. But what are self-adhesive labels, and how do different types of product designs help to optimise performance based on the industry and environment that they are intended for use in?
Label construction is made up of three main components, with the materials chosen for each of these carefully selected to make sure they work best in the industry they are intended for and give maximum performance in each environment.
The three components of self-adhesive labels are the release liners, the face materials and the adhesives. Here, we take a look at each of these, their functionality, the options in terms of materials available from Fine Cut for each component and where each type of label works best.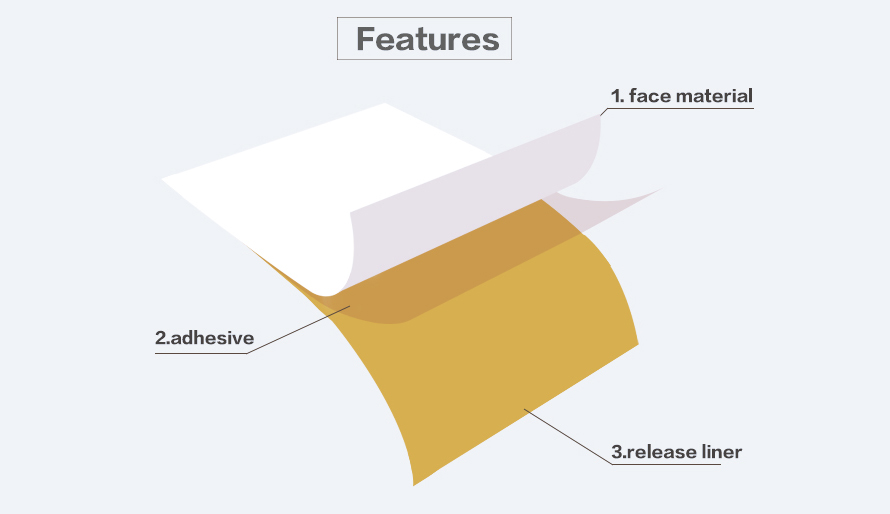 In layman's terms, the label adhesive is the glue that will ensure your labels stick to the required surface. There are a number of different types of label adhesive which fall into two main categories, and the choice of where they are used will be made based on the label's purpose. The most commonly used adhesives are permanent, where the label is not designed to be moved after contact is made, but there are also other label types, which include:
Peelable and ultra-peel, which can be removed thanks to the use of weaker adhesives
Freezer adhesives, used in temperatures where normal adhesives are rendered ineffective
Marine, used in chemical labelling with the ability to withstand submersion in water
Security, where the labels use technology to indicate any potential tampering.
Making the right choice when it comes to the many different types of glue available as label adhesive is important if the product is going to serve its intended purpose. The main types of adhesive are:
Water-based - Available in both permanent and peelable formats, these adhesives are the most common, and are perfect in dry conditions, but can fail somewhat if they are exposed to moisture
Rubber adhesives - Best used in warehouses and other darker environments, these labels are often preferred for their high tack rating. They should not be used where they will be exposed to the sun, as UV light can damage the adhesive and lead to label failure
Acrylic - Perfect for items that need to be moved around and handled frequently, these labels can be removed and reused time and again, so work well in retail outlets and other places where items are constantly moved and reorganised, and on products which have long shelf lives
Another important decision to make when it comes to choosing the right self-adhesive label is the face material, of the front part of the label. These will differ based on where the label will be used and what it's being used for. For example, a label on a glass bottle will be different to one on a squeezy bottle.
There are a great deal of different materials that are used for face label manufacturing, and depending on whether labels are to be used in, for example, medical or industrial situations, choices on which face material to use will differ. The most common types of face material are:
Paper - Allows for a number of key functionalities, including the ability to write on labels used in schools, warehouses and other industries. They are also commonly used on packaging, including glass bottles and jars.
Polypropylene - Used for many different types of printed product labels, polypropylene offers a number of advantages, including relatively low cost and a very high quality print for the labels themselves
Polyester - Polyester is used for its strength primarily, while also possessing other benefits such as temperature resistance, which leads to its use in certain manufacturing areas such as industrial applications and medical environements
Vinyl - Often used in outdoor situations, these labels are weather resistant and hard wearing, and they tend to have more scope for being printed on without fading in the long term
PVC - More versatile in their application than most other face materials, PVC allows these to be used for custom designs and in situations where they will be exposed to the elements, with the ability to last long periods of time.
Polyethylene - The main benefit of these is their flexibility. Used for products such as sauce bottles, toiletries and others that come in squeezable bottles, these labels are durable and long lasting when under pressure
In simple terms, the release liner of the label is the back part which is removed when the label is to be used. They are specifically designed for easy, clean removal which allows the label to be lifted without any tearing or liner being left on the adhesive part.
Unlike with adhesives and face materials, liners have fewer available options, and come in two main groups. These groups and their applications are:
Coated paper - The most common release liners, paper coated in silicone is used for the vast majority of labels because they are mass produced, meaning lower costs for customers. The release liner also allows for clean removal of labels without tearing
Plastics - Used more commonly now in a world where machines are used in manufacturing to apply labels at high speeds, these are more durable as release liners and do not tear as easily as paper
Self adhesive labels themselves may come across as being simple products, but it's important to understand the complexity of choice and application that comes with such labels. With many different materials available in each of the main three components that make up self adhesive labels, finding the right label for the right job is easier than ever, and means you can rest assured that no matter the industry you work in, you will have the perfect label for every task.
Click here to find out more about the self adhesive labels we offer at Itech Labels.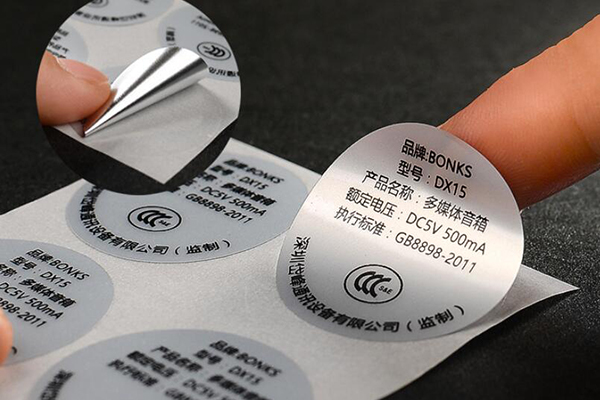 ---
Post time: Dec-09-2021