Quality Supplier of Roll Labels – Printed Labels On A Roll
Product Detail
Product Tags
Printed On Roll Labels are created to visually transmit the right message about a brand to the client. Itech Labels use the latest printing processes and the highest quality inks to ensure images are clean and sharp with vibrant colors.
- Highest Quality Inks
- Printed Digitally or on Flexographic presses
- Sharp images with vibrant colours
- Use the latest printing processes
- Variety of shapes and sizes
- Varnish and Laminate labels available
- Wide Selection of Materials
We know how essential it is for your printed on roll labels to visually transmit the right message about your brand to your existing or potential customers. That's why our quality is unsurpassed.
Depending on quantities or number of sorts required, we can print your on roll labels either digitally or on flexographic presses, from 1 colour right up to 9, including CMYK 4-colour process. And for that added protection or to enhance the finish of your labels, we can also varnish or laminate roll labels, as required.
We can produce your printed labels on a roll in a wide selection of material and adhesive combinations and in a huge variety of shapes and sizes. If you are unsure about what type of labels you require, we will ask you all the information to enable us to offer you a solution appropriate to your needs.
Below you will find the myriad of materials that we have. You'll see what the material is and it's best uses. At the bottom of the page, you'll see our other offerings, in case you are in need.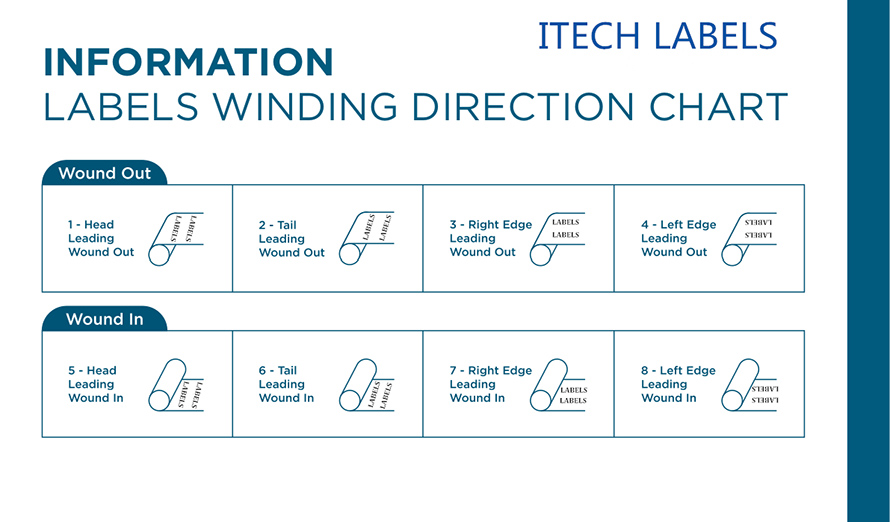 ● OBOPP
ur most common material because it holds up to almost everything. Not only is it our most popular label material, this is also the ideal logo stickers material. It is resistant to water oils and chemicals making it overall one of the best. You can have different options when it comes to BOPP. See below:
WHITE BOPP
White BOPP is great for indoor/outdoor use. The base color is white and can be printed with any color you'd like. Add a gloss, matte, or UV laminate depending on the look, feel, and use of your product. This material is tough and long lasting making it ideal for Beauty Products, Beer & Beverages, Beard Oil, CBD Products, Logo Stickers, Lip Balms.
CLEAR BOPP
Clear BOPP is a water, oil, and moisture resistant polypropylene film. It is great for when you want to see the underlying products. This is commonly used with toiletries, cosmetics and candle labels.
SILVER BOPP
Silver BOPP has a brushed steel look. It is recommended for fully metallic labels.
SILVER CHROME BOPP
Silver Chrome is a highly reflective material that is water, oil, and moisture resistant. If you are looking for a subtle touch of spot metallic on your label, this is the choice. Unlike Silver BOPP, it is not recommended for fully metallic labels (see Silver BOPP, above). Printing spot metallic requires artwork designed in a vector program such as Adobe Illustrator.
● PAPER
Paper materials are great for dry environments. They do not hold up to water, oil, or humidity.
If you are looking for a more environmentally friendly label, check out our options below. If you see FSC, The FSC certification is considered the "gold standard" designation for wood harvested from forests that are responsibly managed, socially beneficial, environmentally conscious, and economically viable. Please note that the paper materials below will not hold up well to water, oils, or humidity.
MATTE PAPER: FSC Certified
This material has an ink jet topcoat for more vibrant colors, a smooth finish and is perfect for those labels with tiny text. It's best for single use products. This material is great for coffee labels, tea labels and soap labels.
SEMI-GLOSS PAPER: FSC Certified
Gloss Paper is great for indoor use. This material has a semi-gloss appearance and adds an excellent finish to packaging, boxes, and products. This material can be laminated.
Classical Texture Paper
With its bright white color and subtle texture, it will elevate the appearance and desirability of any product. This material is not waterproof, and is not designed to withstand repeated handling, however it is designed to have "wet strength". Originally created for fine wine bottles, Classical White labels are now a popular choice for wrapped soap, candles, and a wide range of other handcrafted or artisan products. This material can not be laminated.
Wood free Paper: FSC Certified
Woodfree Paper is perfect for office application. This material can be hand-writing, printable. Being a popular choice for address labels, logistic labels, cartons and other products.
GENERAL ADHESIVE
This adhesive is designed for a one-time application and creates a permanent bond between the label and the surface. When removed, the label could tear leaving residue behind, and the general adhesive will leave a sticky residue on the surface. Application include single use application such as shipping, bath and body products, food and beverage labels.
REMOVABLE ADHESIVE
This adhesive is designed for products with a shorter shelf life that requires a secure bond, however, allows the label to be removes without leaving adhesive residue. This material can be used on most surfaces however does not perform well when exposed to moisture, heat, cold or corrosive materials. The best application of this laminate is on products with clean, dry surfaces. Over time, if not removed, the adhesive will bond more like a permanent adhesive and can become difficult to remove. Examples of the different types of these labels include: Inventory labels, temporary equipment labels, labels for reusable containers and cartons, packing slips and shipping labels.
FREEZER GRADE ADJESOVE
This adhesive has an aggressive adhesive made specifically for cold storage conditions. Examples of these products include: Cold food storage, pre-frozen food packaging, outdoor elements/sub-zero, blast freezing/industrial kitchen.
TIGHT RADIUS ADHESIVE
This adhesive has an aggressive adhesive that holds strong on smaller, cylindrical packaging. Examples of these products include: lip balms, mascara, and perfumes.
HIGH GLOSS LAMINATE
This can be used for general purpose, booklets and various applications. Great label protection for Health & Beauty and Food & Beverage applications when consistent results are required.
UV HIGH GLOSS LAMINATE
Designed to reduce color fading caused by harmful UV light, this product is optimal for outdoor label applications such as warning stickers, advising stickers and nameplate decoration.
MATTE LAMINATE
Provides your label a softer, frosted aesthetically pleasing look. A favorite for cosmetic and beauty labels as well as other point of purchase products. The non-reflective film is also ideal for bar code scanning and can be used for flexible packaging depending on the film and temperature needed for sealing.
THERMAL TRANSFER
Works best on White BOPP. It is designed for thermal transfer, hot foil stamp and is ideal for bar code or other variable information applications. It provides stability, durability and UV protection. Ideal for label and tag applications that require variable information such as lot codes and expiration dates. Please review recommended ribbon list and thoroughly test in actual end use application due to the many variables involved with thermal transfer printing.
Unwind Direction (sometimes also called Wind Direction) refers to the orientation of the labels as they come off of the roll (i.e. as you unwind the roll of labels). ... For example, Unwind Direction #1 (Head Off First) indicates that the head of the label will be the leading edge when the roll is unwound.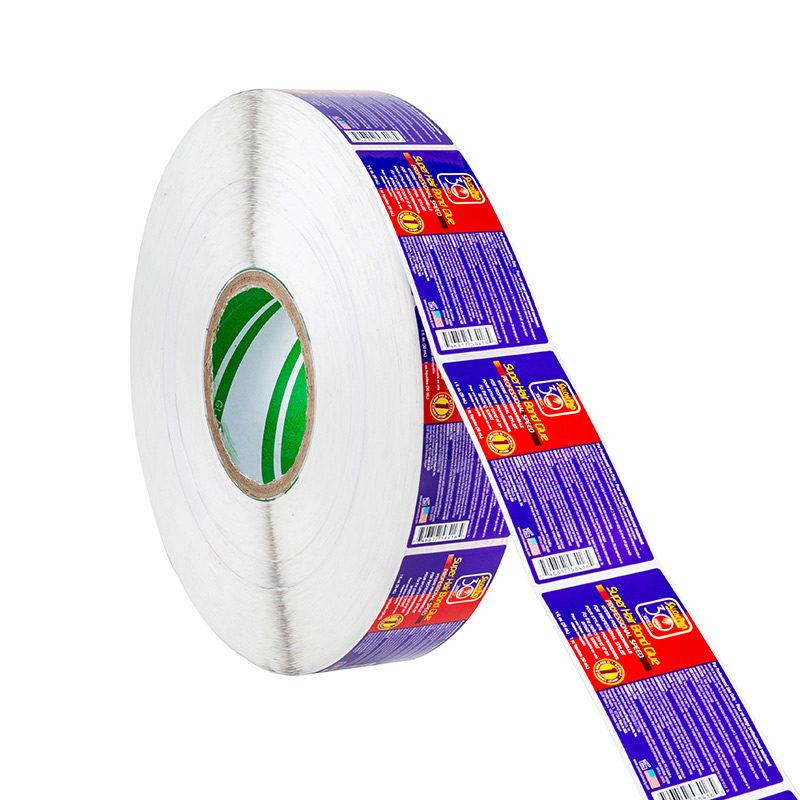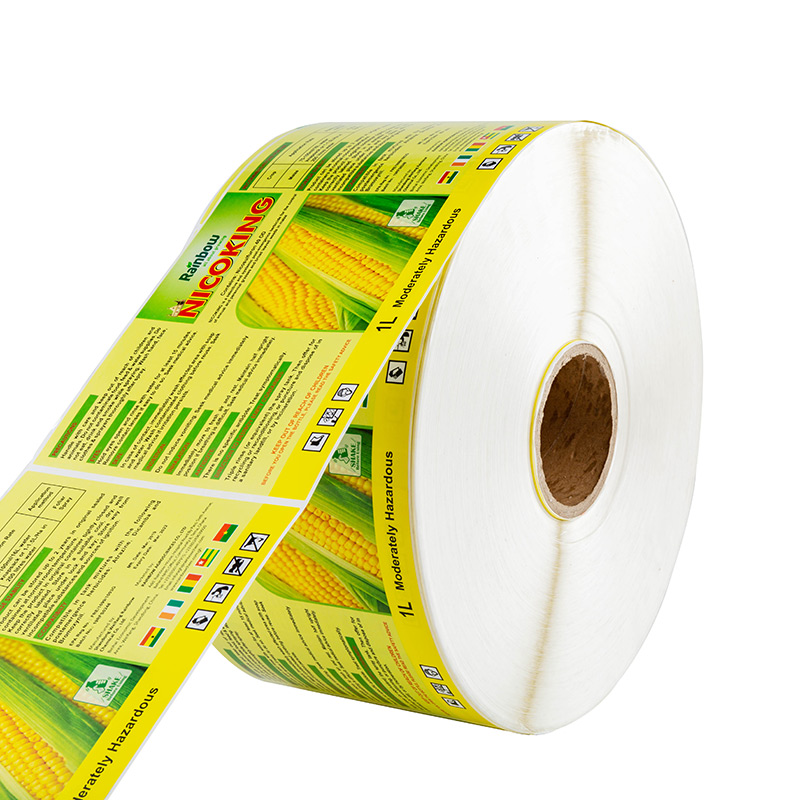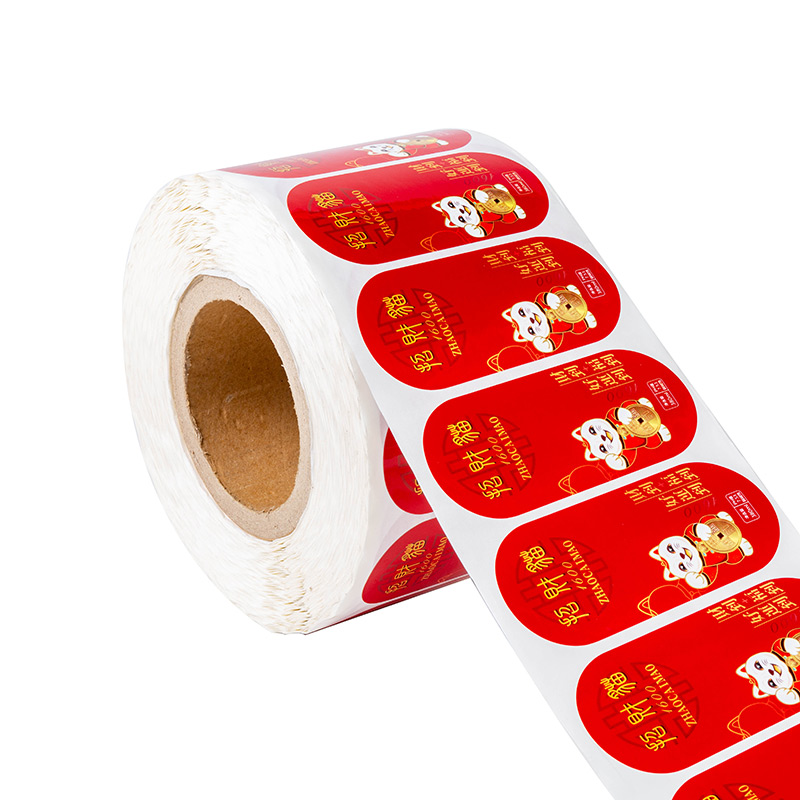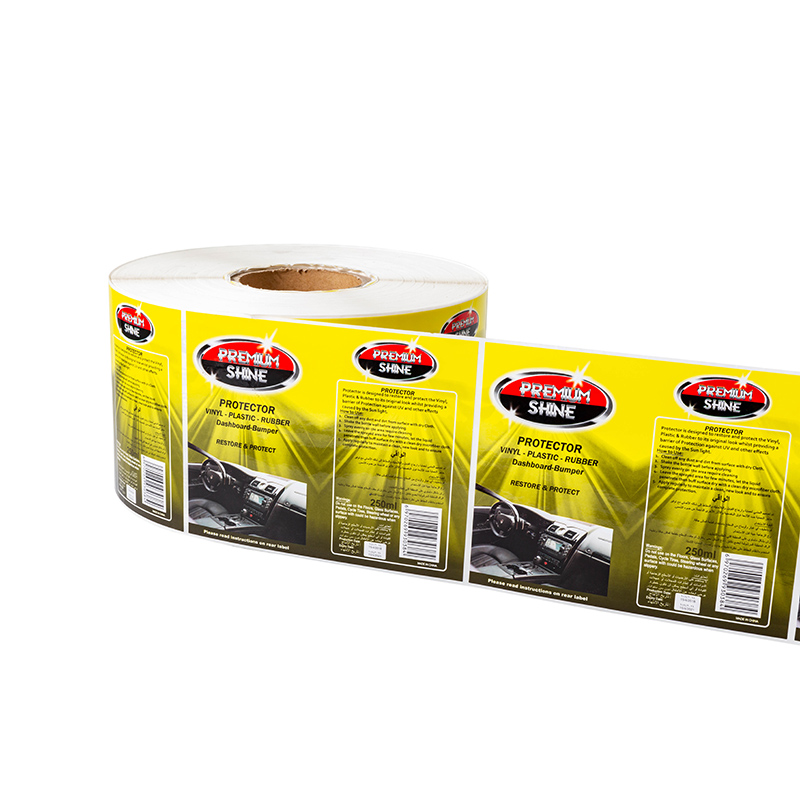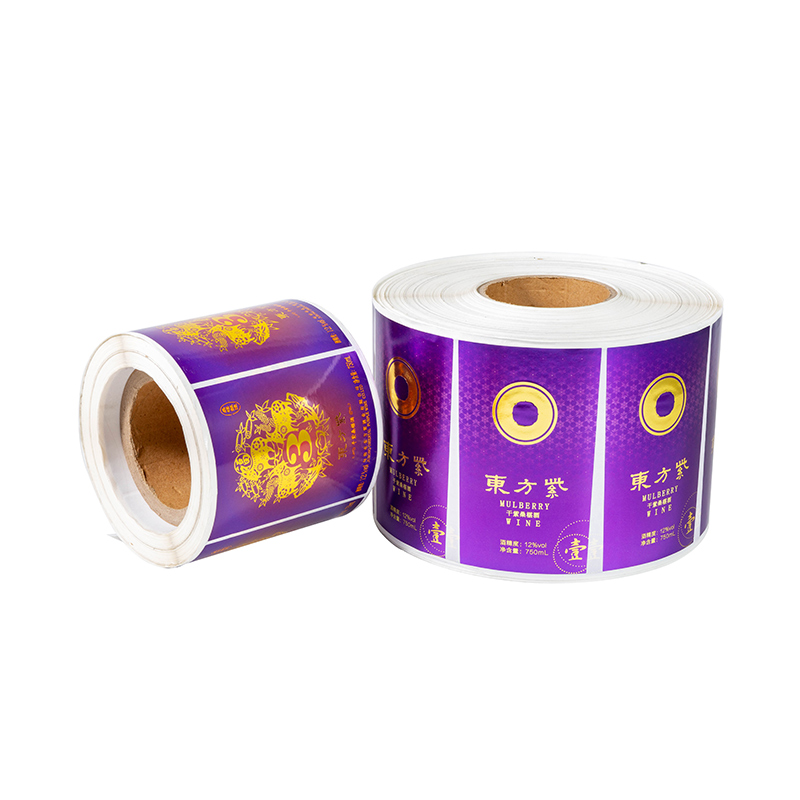 ---
Previous:
IML- In Mould Labels
---
Write your message here and send it to us